Bloomberg Live uses Marcel as a transformative, industry-leading case study.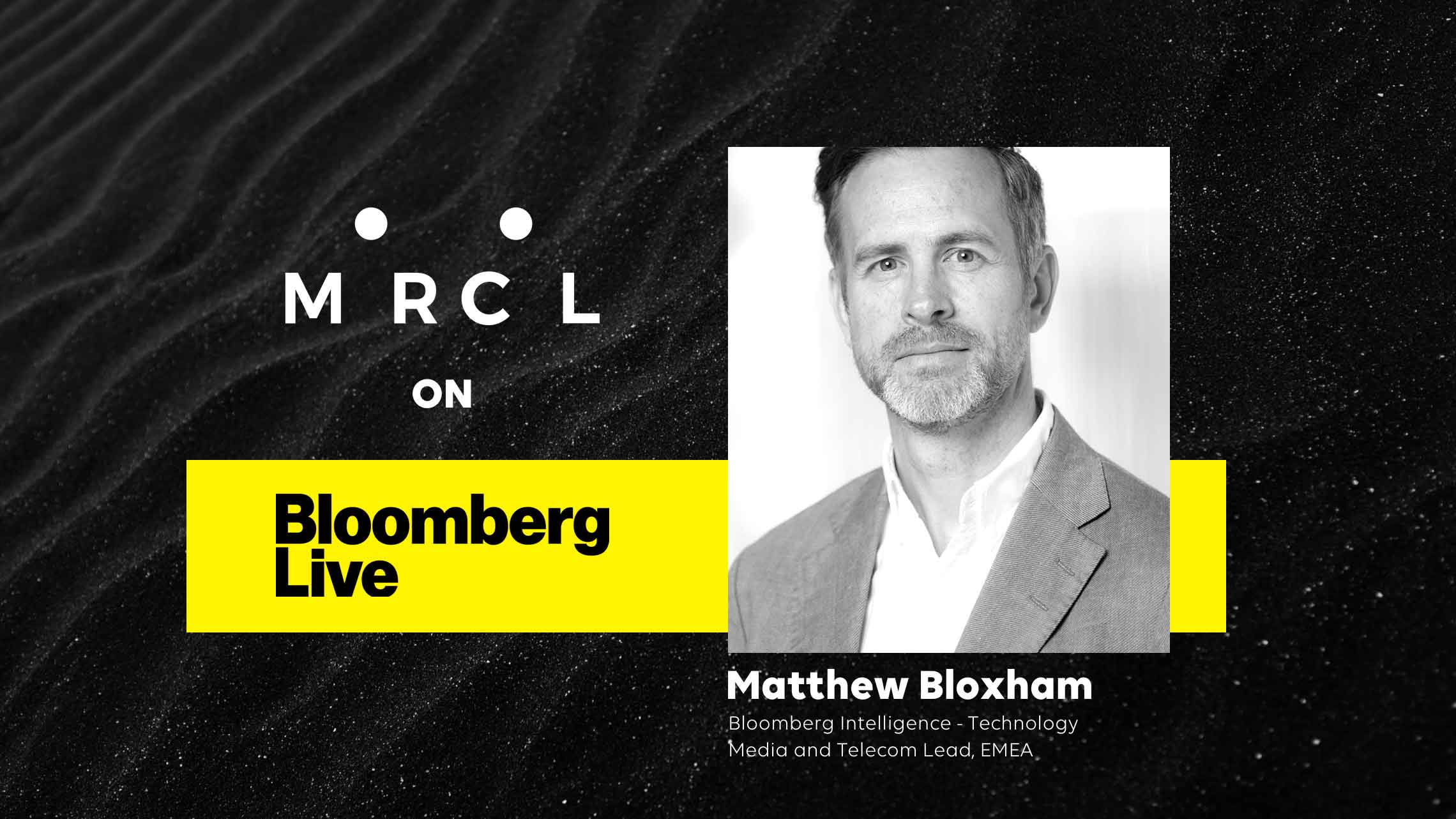 In a landmark moment of industry recognition, Marcel was spotlighted by Bloomberg Live as a "case study" in how to do digital transformation right.
Matthew Bloxham heads up Bloomberg Intelligence's Technology Media and Telecom work for the EMEA region, and did a deep dive into Marcel during "Sooner Than You Think: A Digital Reboot."
He was interviewed by Bloomberg News Technology Reporter Sarah Syed—here's some of what was shared.
Click to watch the full discussion, and read on for key points:


You've chosen to highlight an initiative from the ad industry—Publicis Groupe's Marcel. Why did this one particularly stand out to you as a good case study?

"Marcel stood out for me for three key reasons. First, it's about driving fundamental change in how Publicis operates as a business. It really gets at the core of what they do, it's not some kind of periphery initiative. The second is that this really is a pioneering initiative, looking to solve a quite fundamental issue in the ad industry right now in a very unique and creative way that's quite different from how their main rivals are approaching the issue. The third point for me is that I think this is a very honest case study—we often hear about the massive benefits of digital transformation, but what we don't hear so much about is the difficulties and the challenges of actually delivering digital transformation."
Can you give us some context about the kinds of pressure that pushed Publicis to consider such a radical solution?
"The whole industry has been under a huge amount of pressure, and it's only going to get worse. And one of your biggest costs is your people, your talent. But these companies don't want to get rid of their talent, that's what their future is about.
It's been quite hard for traditional agencies like Publicis to respond quickly to this pressure. These businesses have grown over time through acquisition, and Publicis is home to some very well-known brands like Saatchi & Saatchi, but they tend to operate in silos - so it can be difficult to get these different agency brands to work together. They haven't traditionally been incentivized like that, and there are even historical rivalries between them.
Publicis has come up with this idea of the "Power of One," so rather than going forward as lots of different agency groups they want to bring everything together. And Marcel is the solution to cut across those historic silos and create flexible teams that can meet client needs and reach their ultimate goal the goal of boosting revenue and taking back market share from their rivals."
_____________________
Marcel Editorial

Marcel's Global Editorial Team
---